Central Lab – Richmond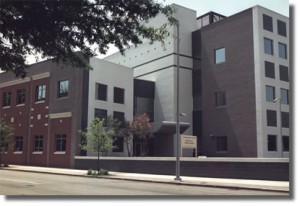 The 
Central Laboratory
employs a staff of about 105 to provide services the following disciplines:
The Central Laboratory facility opened in June of 1998 and is located in the Virginia Biotechnology Research Park in the "Biotech Two" building. The DFS Laboratory shares the facility with the Central District Office of the Chief Medical Examiner, which is a division of the Virginia Department of Health. The Central Laboratory is within walking distance of historic downtown Richmond, the Virginia State Capitol, Virginia Commonwealth University Medical Center, the Richmond Convention Center and the Richmond Coliseum.
Location: 700 North 5th Street, Richmond, VA 23219
Phone Number: 804.786.4707
FAX Number: 804.786.6907
Office Hours: 8:00 a.m. – 5:00 p.m. Monday – Friday, excluding state holidays
Building Dedication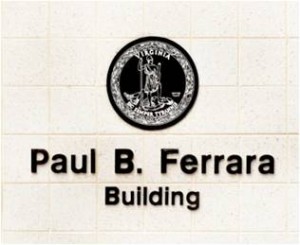 Upon approval of Governor McDonnell, the DFS Central Laboratory building was renamed the Paul B. Ferrara Building, in honor of the late Department Director who passed away in May 2011. A ceremony and reception was held at the Central Laboratory on November 18, 2011 to unveil the signage displaying the new building name.
We are building a new facility!